Liquid Ring Vacuum Pump Wsk Series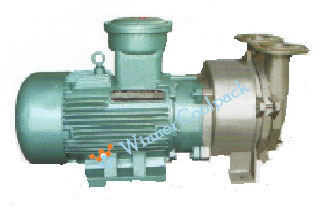 Product Description:
WSK Series liquid ring vacuum pump can be used to pump water vapour as well as ordinary gases.Because they own the features of constant temperature compressing, they can pump inflammable, explosive & corrosive gas. When suitable actuating medium or sometimes pumped medium can be choosen as actuating liquids, the series pumps almost can pump all industrial gases. They own the features of reposefully operation, low noise & less than 30% of energy consumption compared with water vapour jet vacuum pump.

Application:
It can be widely used for chemical, light, food, medicine, paper and electric utility industries etc.